Administrator
Staff member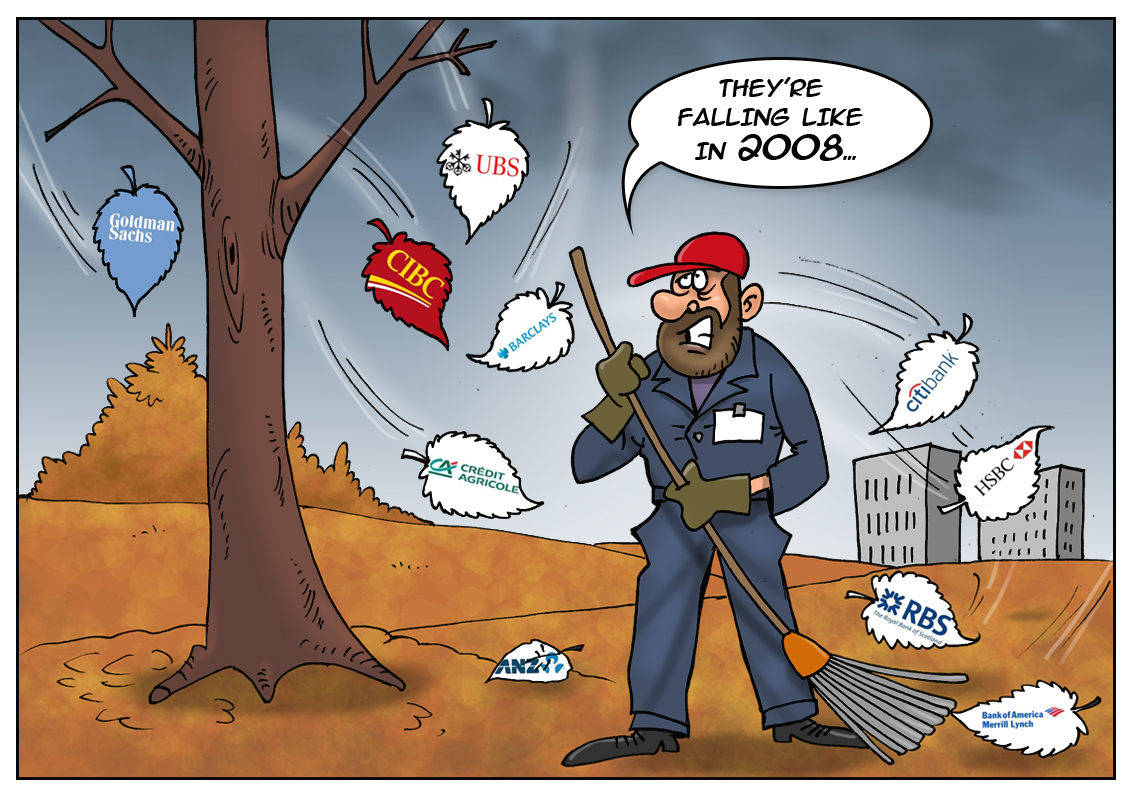 Experts foresee replay of 2008 crisis soon
Some experts warn that the recent turmoil in the global stock markets resembles the scenario of 2008. The thing is that stocks of the key US banks have been in a downward spiral. Having analyzed the history of previous downturns, analysts express fears that the next global financial crisis could be just around the corner. A crash in the financial sector casts a cloud over other economic segments. Importantly, markets are on a roller coaster when the world's largest central banks are reducing their balance sheet accounts.
Indeed, it looks like the panic selling back in 2008. Likewise, investors rushed to sell off securities of financial institutions. Ten years ago, financial watchdogs had to interfere and rein in market jitters with a view to saving lenders. However, the difference is that at present central banks scale down their stimulus programs. To sum up, investors are on edge because the banking sector is widely seen as a barometer of economic health. Today this barometer signals meltdown worldwide.
Equities of the US banks have not entered firmly the bear market yet. This could happen anytime soon since US shares have already shown steep falls as deep as 17% in a single trading day. However, stocks of European banks reveal more dismal performance. They have plummeted 27% from historical highs and 23% from the highs of the last year. Notably, after the crash of 2008 stocks of European lenders have been stuck at lows. They are trading firmly negative without prospects for growth momentum.
Published: 2018-11-06 09:55:08 UTC