Administrator
Staff member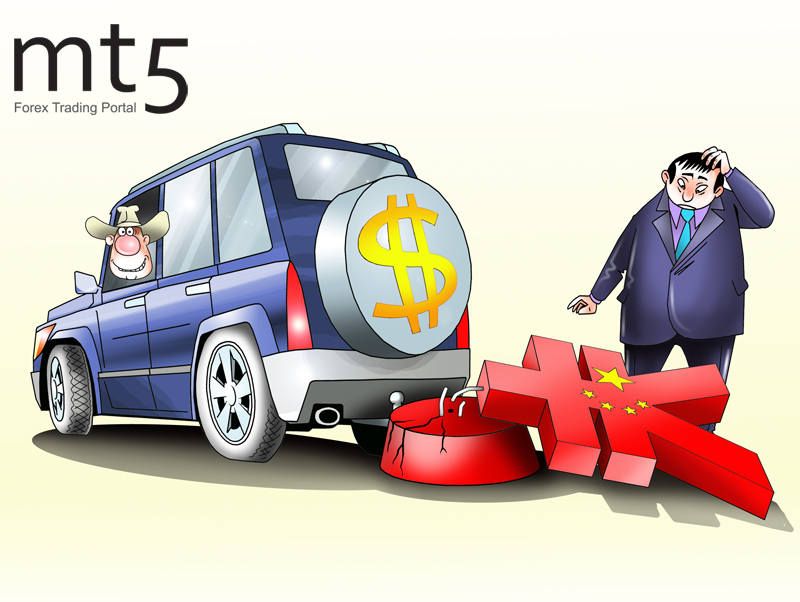 People's Bank of China sets weakest yuan rate since 2008
According to experts, the representatives of the People's Bank of China (PBOC) took a number of measures aimed at weakening the national currency against the US dollar. China's yuan fell to a fresh 10-year low against the dollar.
On Tuesday, October 30, the PBOC set its official yuan midpoint at 6.9574 per dollar. This is 197 pips or 0.28 percent weaker than the previous fix. Analysts consider this rate as the lowest since 2008. They point out that the yuan has slumped significantly since the beginning of the trade war between Beijing and Washington. The Chinese central bank announced its intention to keep the yuan at a fixed exchange rate to the dollar. Top Chinese officials repeatedly vowed they will not use the yuan's depreciation as a weapon in the trade war with the US.
Remember that in August 2015 China's central bank shocked global stock markets when it sharply devalued the yuan against the US dollar by a record 3%. After that, China's currency saw three more waves of weakening in winter 2015-2016 (down to 6.55 yuan per US dollar), in July 2016 (down to 6.67 yuan per US dollar) and in October 2016. Previously, experts suggested that the central Bank deliberately devalued the yuan to boost exports. The Chinese officials denied these allegations.
Published: 2018-11-07 22:26:23 UTC